Cultural Tourism Program
Coeur d'Alene Casino Resort Hotel hosts a wide variety of cultural activities throughout the year, including: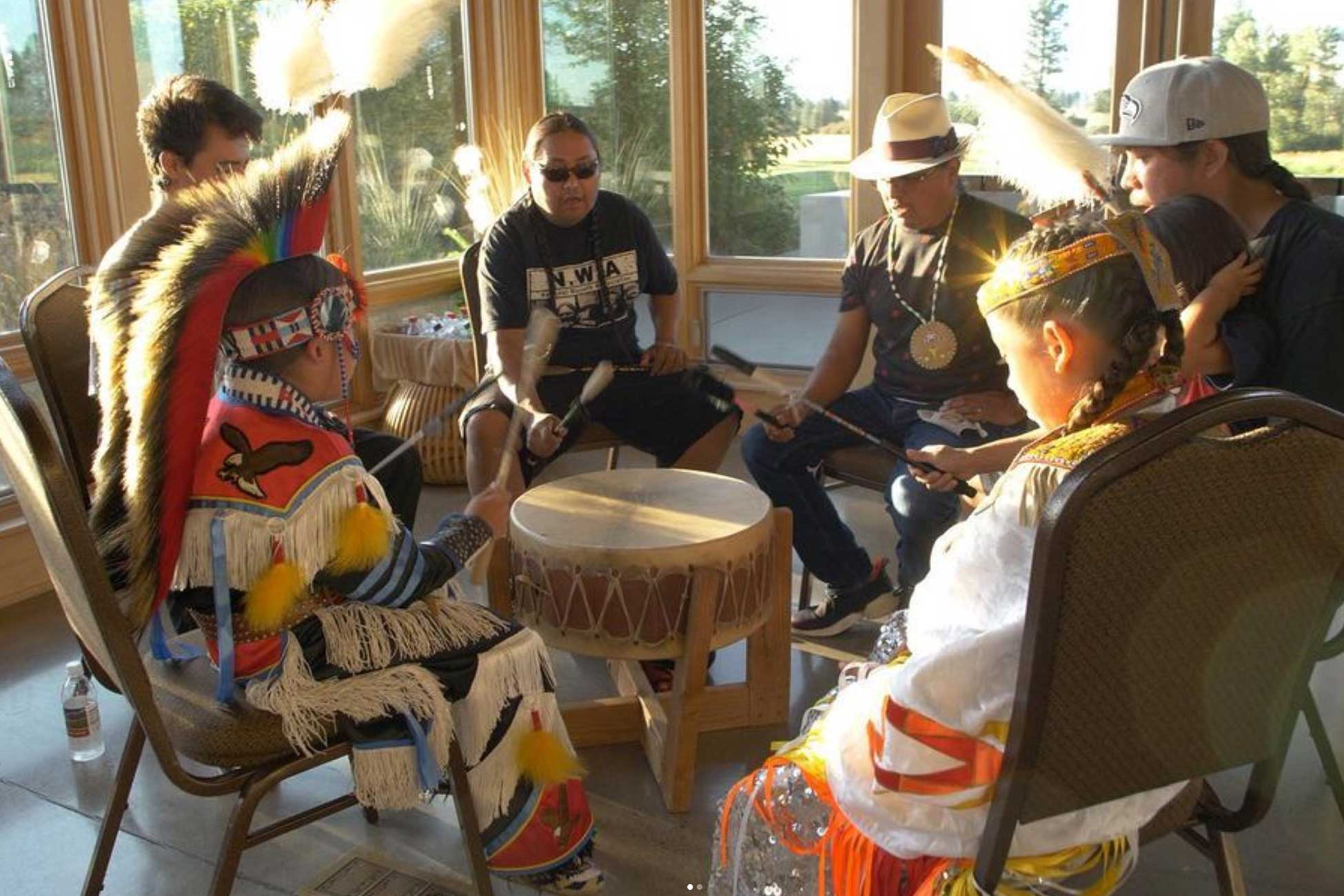 Click on the play icon for an overview of our cultural tours
Check Out Each Month's
Upcoming Cultural Tours & Events
Check out our custom Group Tours
Ah, His'Laqht!
(Hello, my friend!)
Consider a group tour to Coeur d'Alene Casino Resort Hotel to explore the beautiful lands and experience the welcoming culture of the Coeur d'Alene Tribe.
Spokane International Airport 48 miles
Seattle-Tacoma International Airport 326 miles
Yellowstone National Park 600 miles
Salt Lake City International Airport 719 miles
Denver International Airport 1,094 miles
For for more information about the Coeur d'Alene Tribe, please visit their website:
Meet Our Cultural Tourism Manager
Dee Dee McGowan
Email: wmcgowan@cdacasino.com
P: 208 769-2663 | F: 208 665-6921
Toll Free: 1 800 523-2464 x7415
My name is Wasana McGowan, I go by my nickname "Dee Dee". I have over 30 years of experience in the hospitality industry working in retail, medical, managing restaurants and tourism. I have been employed with the Coeur d'Alene Casino Resort Hotel in Worley, ID since 2004 and my current position entails the management of cultural tourism, tour bussing and sponsorships. 
I enjoy sharing The Coeur d'Alene Tribe's history, culture, and traditions and providing support to our local businesses through community engagement initiatives. Each year I have the opportunity to travel the US to attend tourism conferences and present our customizable 3 – 7 day itineraries of cultural experiences and community tours to tour operators and travel buyers.
Member of the NTA (National Tour Association), ABA (American Bus Association), TAP (Travel Alliance PartnersNTA – Board of Directors (2022)

CHTP – Cultural Heritage Tourism Professional (George Washington University)

Greater Spokane Valley Chamber of Commerce Board of Directors representing Tourism and Hospitality

Girl Scouts of America for Eastern Washington and North Idaho as Board Member at Large
Frequently Asked Cultural Tourism Questions
Mid-May to September is the best of the year to bring a tour group as we have the most variety of cultural tours and experiences in those months including outdoor hikes, canoe or kayak trips, and more!
Yes, we have shuttles that accommodate 32 passengers. We can use multiple shuttles if needed for larger groups.
Yes, group bookings for customized tours and workshops can be done if given enough advance notice.
Want more information, call
1 800-523-2464 x7415
Sign Up Now!
Coeur d'Alene Casino Resort Hotel Email
Be among the first to hear about upcoming events and special offers!
Please beware of a fake Coeur d'Alene Casino Facebook page asking to be your friend. The only official Facebook of the Coeur d'Alene Casino is @CDACasinoResort. We would never ask for credit card information through social media sites.
Thank you!
Follow Coeur d'Alene Casino Resort Hotel on Social
Revel in the beauty of our premier resort, golf course, world class spa, luxury accommodations, award-winning cuisine & hottest casino games.