Experience the land that the Coeur d'Alene Tribe has called home for thousands of years. Learn about the tribal traditions of this land's native people through the Cultural Tours at the Coeur d'Alene.
Book your tour today!

Lifeways Workshop Pendleton Moccasins Authentic Native American foot wear. This workshop is an 5-hour hands-on project [...]
Find out more
$100
September 16th  Bison Ranch Tour 10 am $40 per person (all ages welcome.) Learn hands-on the cultural [...]
Find out more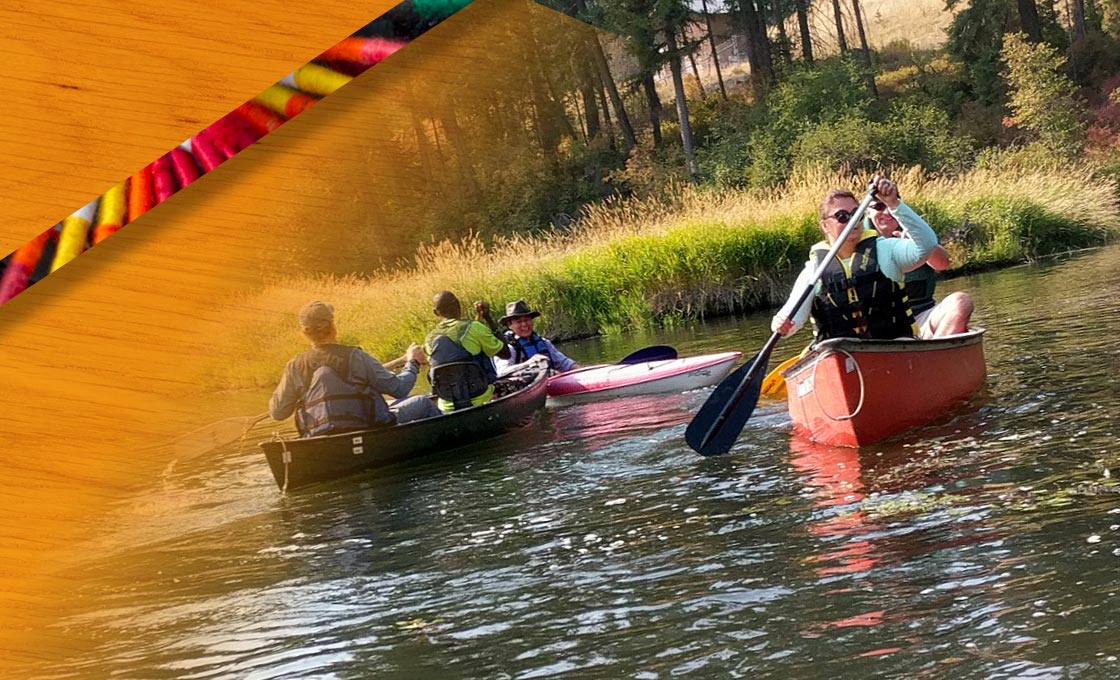 September 17th  Kayaking & Canoeing Tours On this co-guided, ranger-led tour, you will depart Plummer Point [...]
Find out more
+ Export Events
Enjoy Tribal Hospitality.
Immerse yourself in the stunning beauty and serenity of our premier resort. With a world-class spa, luxury accommodations, championship golf, award-winning cuisine and the hottest games, the perfect getaway is closer than you think.
Ah, His'Laqht!
Hello, my friend!
Dee Dee McGowan
Cultural Tourism Manager
P: 208 769-2663 | F: 208 665-6921
Toll Free: 1 800 523-2464 x7415
Email: [email protected]
Spokane International Airport 48 miles
Seattle-Tacoma International Airport 326 miles
Yellowstone National Park 600 miles
Salt Lake City International Airport 719 miles
Denver International Airport 1,094 miles
LOTS OF LOCAL ATTRACTIONS
The trail of the Coeur d'Alenes:
A 72 mile paved path takes you through the ancestral lands of the Coeur d'Alene Tribe.
Fly Fishing:
The St. Joe River known for its spectacular shine and for being the highest navigable river in the world.
Heyburn State Park:
Bask in the glory of 1,000 year old Cedar groves while enjoying cultural stories.
Bison Ranch:
Learn hands on the cultural significance of this mighty animal. Book your package by clicking here.
Cataldo Mission and Museum:
Idaho's oldest standing building. Hand built by the Coeur d'Alene Tribe in the early 19th century.