Why Choose Our Casino?
Located just 28 miles from the Spokane Valley, Washington and 25 miles south of the city of Coeur d'Alene, Idaho, the Coeur d'Alene Casino Resort Hotel in Worley, Idaho is where the big winners play. Our numerous progressive jackpots accrue rapidly to life-changing large max payouts and we've been home to three million-dollar jackpot winners! Our world-class casino offers 60,000 square feet of gaming with nearly 1,200 video gaming machines, a high-limit VIP gaming room,  video blackjack, video roulette, video craps, and offers the fastest jackpot payouts around. For bingo fans, we offer a 40,000 sq. ft. bingo hall with several bingo sessions from Friday to Monday. We're also the only casino in the Inland Northwest with a video gaming testing room, the Discovery Den, which offers guests the ability to try out the latest video gaming machines before they go into mass market production to other casinos.
Coeur d'Alene Casino Resort Hotel is unlike any other casino resort you've visited. Surrounded by Northern Idaho's stunning natural landscape, offering plenty of excellent dining options, a world-class golf club, spa and more, it's an unforgettable place to visit. Come experience the best casino gaming and the friendliest traditional tribal hospitality in the Inland Northwest.
Welcome Home to the Coeur d'Alene Casino!
Monthly Casino Promotions
Being the best casino in Idaho means we offer the biggest chances to win with monthly promotions to fit every player. Each month offers a new opportunity to win exciting prizes and giveaways. We've given away cars, a tiny home, cruises and much more. Stay on top of our monthly casino promotions for your chance to win big.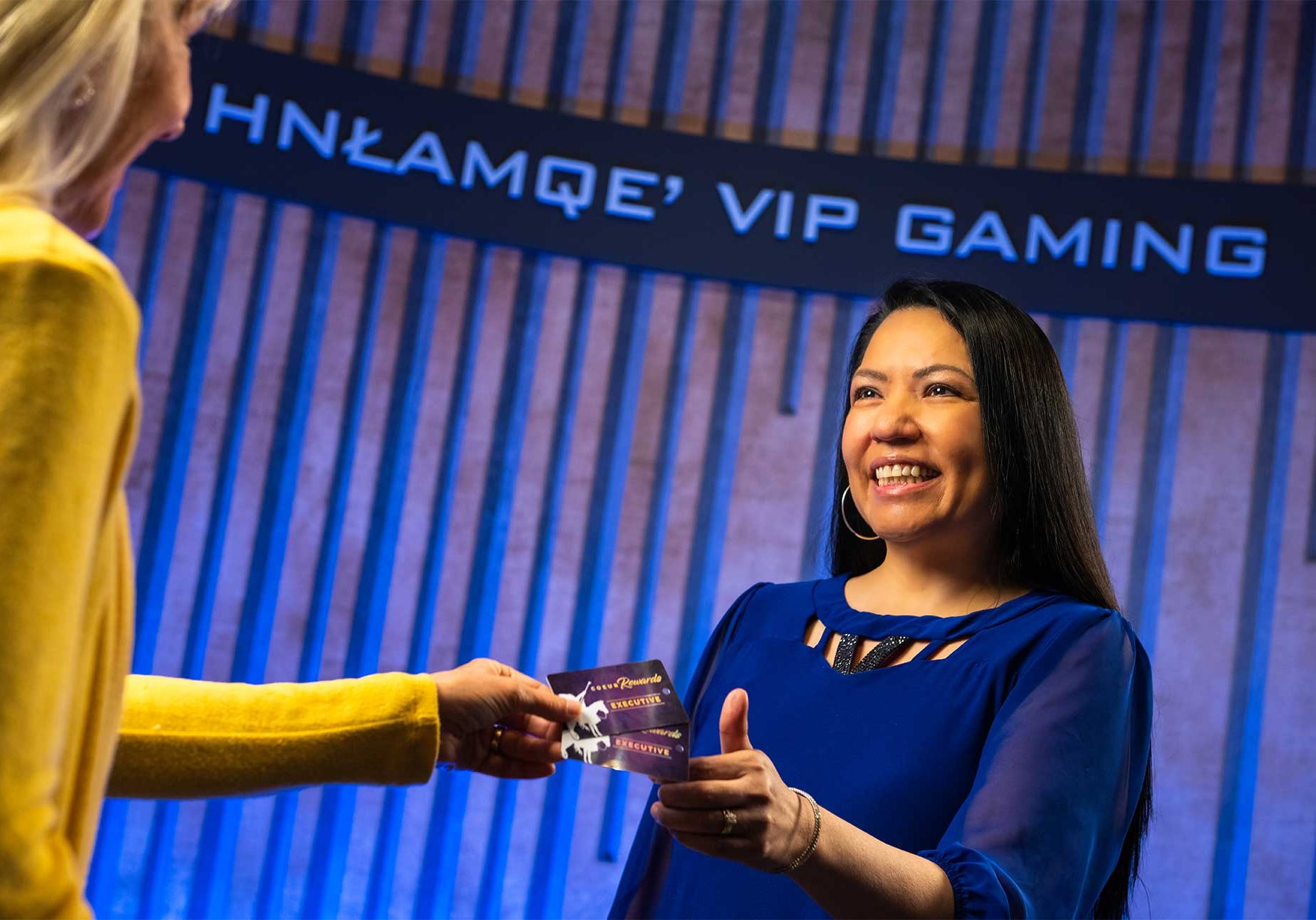 Our Gaming Floor
Coeur d'Alene Casino is proud to be #1 in Idaho for the most variety of video gaming machines to play! Our exciting gaming floor offers customer favorites and new video gaming machine titles are added monthly. You'll also find video keno and a variety of video table games, such as video poker, video roulette and video craps. Click below to see a small selection of what we have to offer.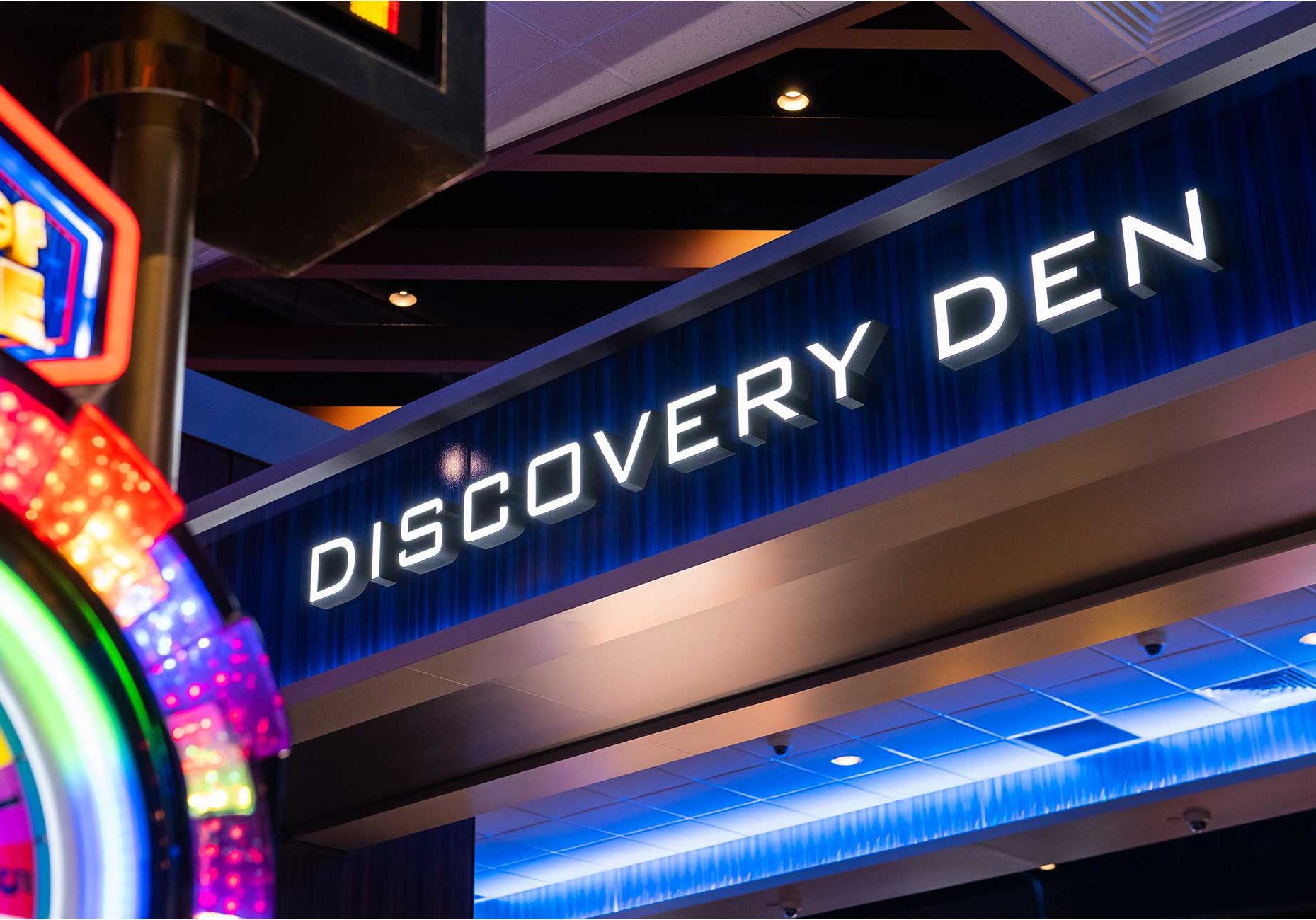 Discovery DenPlay The Games Of Tomorrow, Today!
Check out the Discovery Den, our newest gaming area which is the first and only testing room in the Spokane, Washington to North Idaho region. Featuring an ever changing variety of video gaming machines from the world's leading manufactures, you wont find these video gaming machines being tested anywhere else in the Inland Northwest - or possibly even in the US. Play them first and help decide which ones stay and which ones go.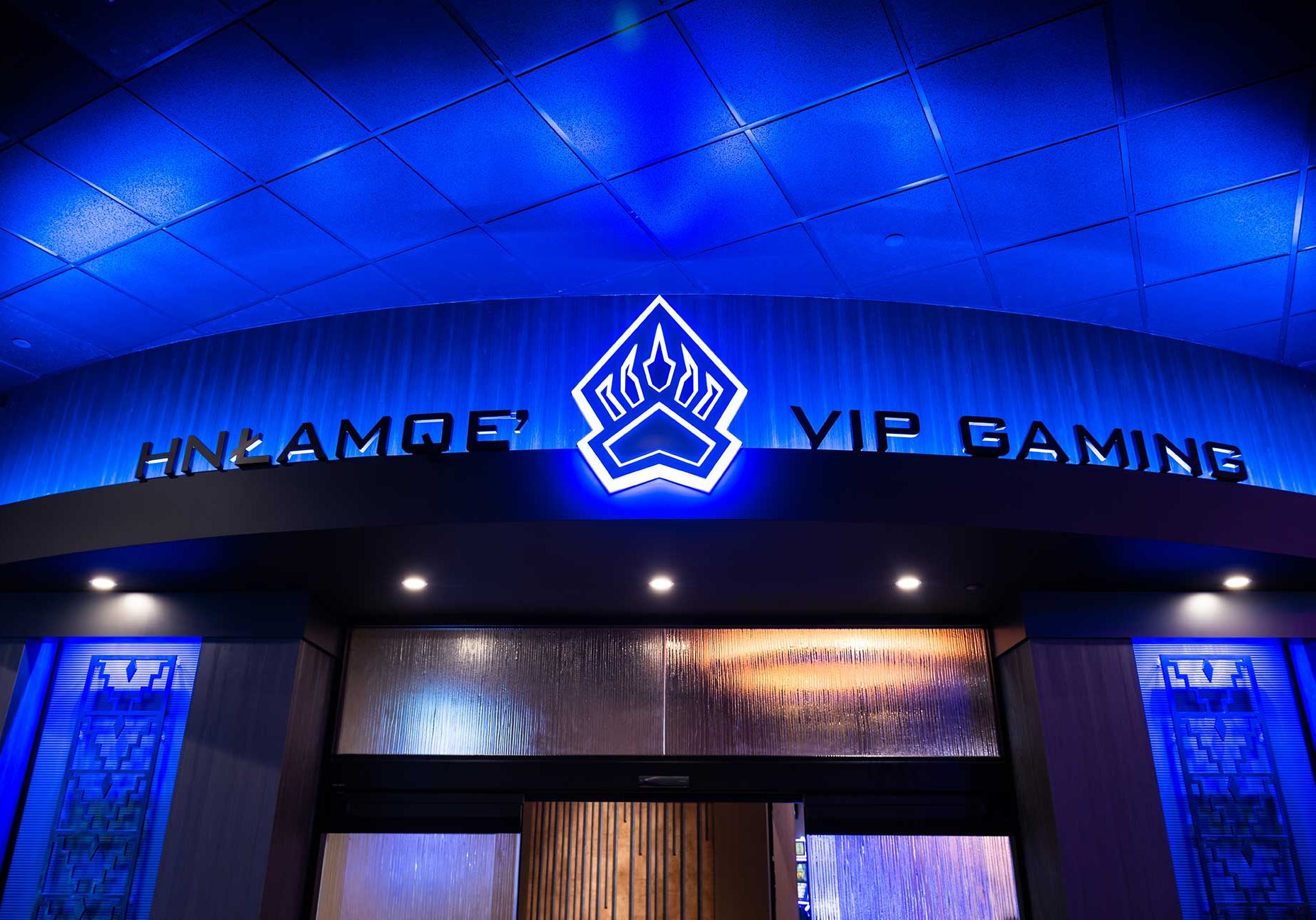 Hn Lamqe'High Limit VIP Gaming
Coeur d'Alene Casino's Hn Lamqe' (Bear in Coeur d'Alene language) provides an exclusive high limit gaming experience for Executive and Ultimate tier Coeur Rewards members and guests admitted by the host team. Gamblers can enjoy the thrill of placing bets up to $250.
Coeur Rewards Players Club
Take winning to the next level with Coeur Rewards membership. Joining Coeur Rewards gives you the opportunity to receive special offers, get a discount at our gas station, participate in exciting monthly giveaways and promotions, and earn points for dining, hotel stays, spa services, Circling Raven tee times, and more.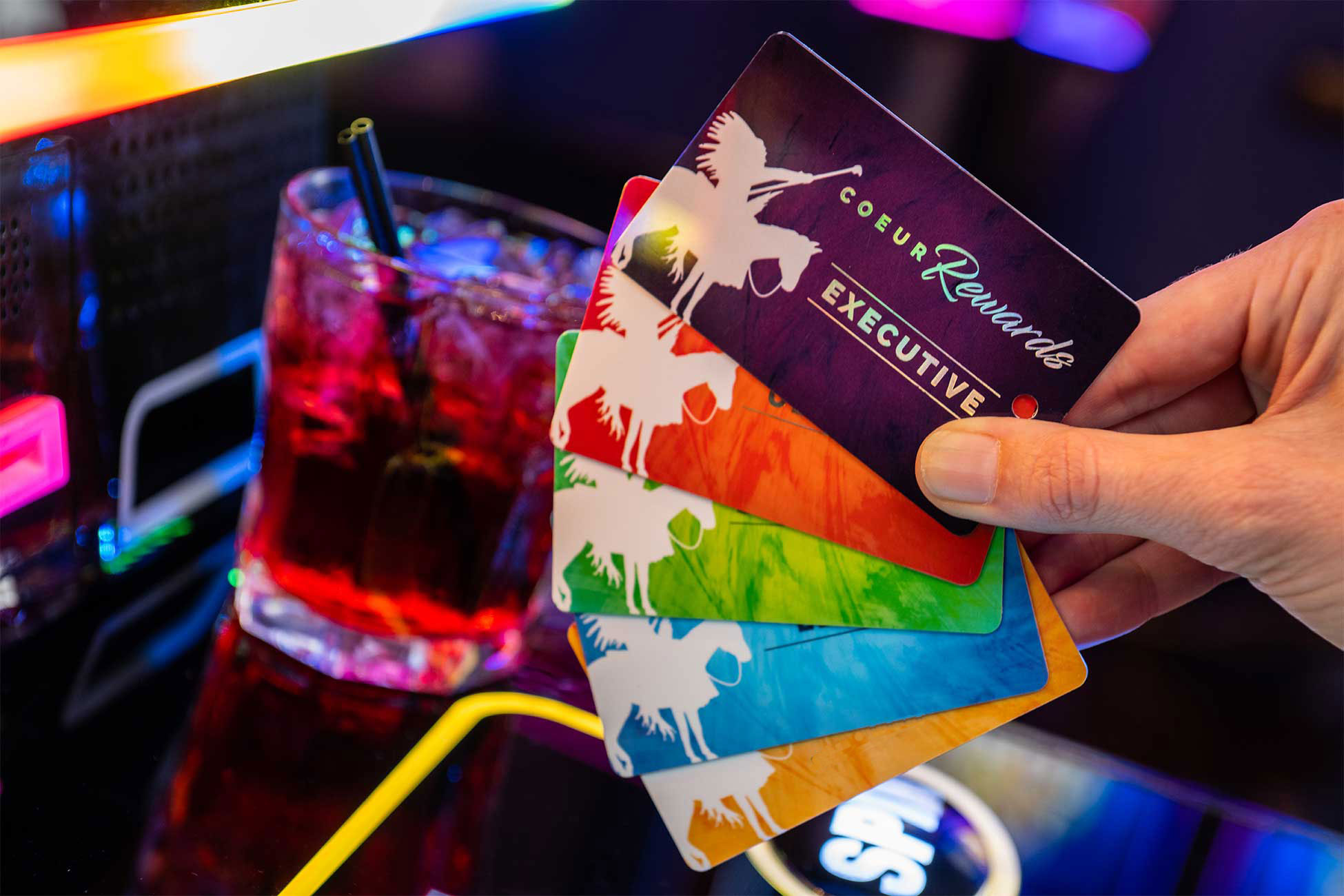 Check Out Some Of Our Latest Jackpot Winners!
Won $24,220.72
---
------ DATE -----
Feb 2023
------ GAME -----
Mega Meltdown - $4 bet
Won $16,534
---
------ DATE -----
Feb 2023
------ GAME -----
Dragon Link - $1.50 bet
Won $41,326.47
---
------ DATE -----
Feb 2023
------ GAME -----
Penny Lane - $.80 Bet
Won $15,548.05
---
------ DATE -----
Feb 2023
------ GAME -----
Dragon Link - $.50 Bet
Won $16,524.66
---
------ DATE -----
Feb 2023
------ GAME -----
Dragon Link - $.50 Bet
Still Have Questions?
Frequently Asked Casino Questions
Guests must have a valid I.D. and be at least 18 years old to gamble at Coeur d'Alene Casino Resort Hotel located in Worley, Idaho.
Our casino gaming floor offers Class III gaming and is one of the best in the Northwest USA. Coeur d'Alene Casino offers a wide variety of video gaming machines, video table games, video poker, video keno, and has the only video gaming testing room in the Inland Northwest.
Our casino gaming floor is primarily smoking and offers two (2) non-smoking gaming areas, one at each end of the casino floor. A state-of-the-art air filtration system was installed in 2019 to ensure the best possible air quality while gaming on our expansive main casino floor.
Pets are not allowed on the casino floor. Service animals must meet requirements as outlined by the ADA.