Since 1993, the Coeur d'Alene Tribe has operated the Coeur d'Alene Casino Resort Hotel. Located in Worley, Idaho, where the sky greets Mt. Tch'mutpkwe and near the source of the St. Joe River, we are 25 miles from Coeur d'Alene and 28 miles from Spokane Valley.
The Coeur d'Alene Tribe, originally known as the Schitsu'umsh people, established themselves along the lakes and streams of Northern Idaho and Eastern Washington. Schitsu'umsh, "those who were found here" or "the discovered people," is part of the tribe's ancient language. We celebrate those traditions and values our ancestors built as a way to honor those humble beginnings.
The land within the Coeur d'Alene Reservation and throughout the Inland Northwest has always been home to us. Our story dates back thousands of years, and through our language, song, and dance, we keep our history alive. We share the vibrant landscape and traditional Native American hospitality with all who visit us.
Named "Tribal Destination of the Year" in 2019 by AIANTA and two-time winner of the silver Distinguished Dozen award from Courier in 2019 and 2020, the Cultural Tourism Program shares the culture of the Coeur d'Alene Tribe. Offering both resort-based and regional-based cultural tours, events and workshop activities that provide insightful, hands-on experiences into the Coeur d'Alene Tribe as a people. Our mission is to educate and celebrate the Coeur d' Alene Tribe's traditions, values, and history. Learn more about cultural tourism here.
The Coeur d'Alene Casino Resort Hotel is an oasis tucked away in the natural beauty of North Idaho. Our expansive casino resort offers a commanding view of the rolling hills of the Palouse and pine-forested landscapes while providing guests with a multi-faceted experience that will linger in their hearts and minds long after leaving.
The Place to Visit Near Coeur d'Alene and Spokane
Coeur d'Alene Casino Resort Hotel offers a full resort experience with 300 rooms and suites; seven distinct food and beverage outlets; a 60,000 square-foot casino offering nearly 1,200 video gaming machines, and high stakes bingo; a 15,000 square-foot spa; and Circling Raven Golf Club, a championship 18-hole, par-72 course that consistently ranks as one of the "Best Courses You Can Play."
With many rapidly accruing wide-area progressive video gaming machines, Coeur d'Alene Casino is home to the only million-dollar jackpot winners in the region. As well as being home to the Inland Northwest's only testing room, known as the Discovery Den, where premier video gaming machine manufacturers place first of their kind newly-minted machines for players to try out.
Within the Inland Northwest, you'll find great places to visit for fun, entertainment, and relaxation. Beyond our impressive casino, we have a resort full of amenities. We are conveniently located close to Coeur d'Alene and Spokane, two must-see destinations with vibrant local attractions. At Coeur d'Alene Casino Resort Hotel in Worley, Idaho, we'll ensure you enjoy your trip as you land on one of the most exciting places to visit in the area.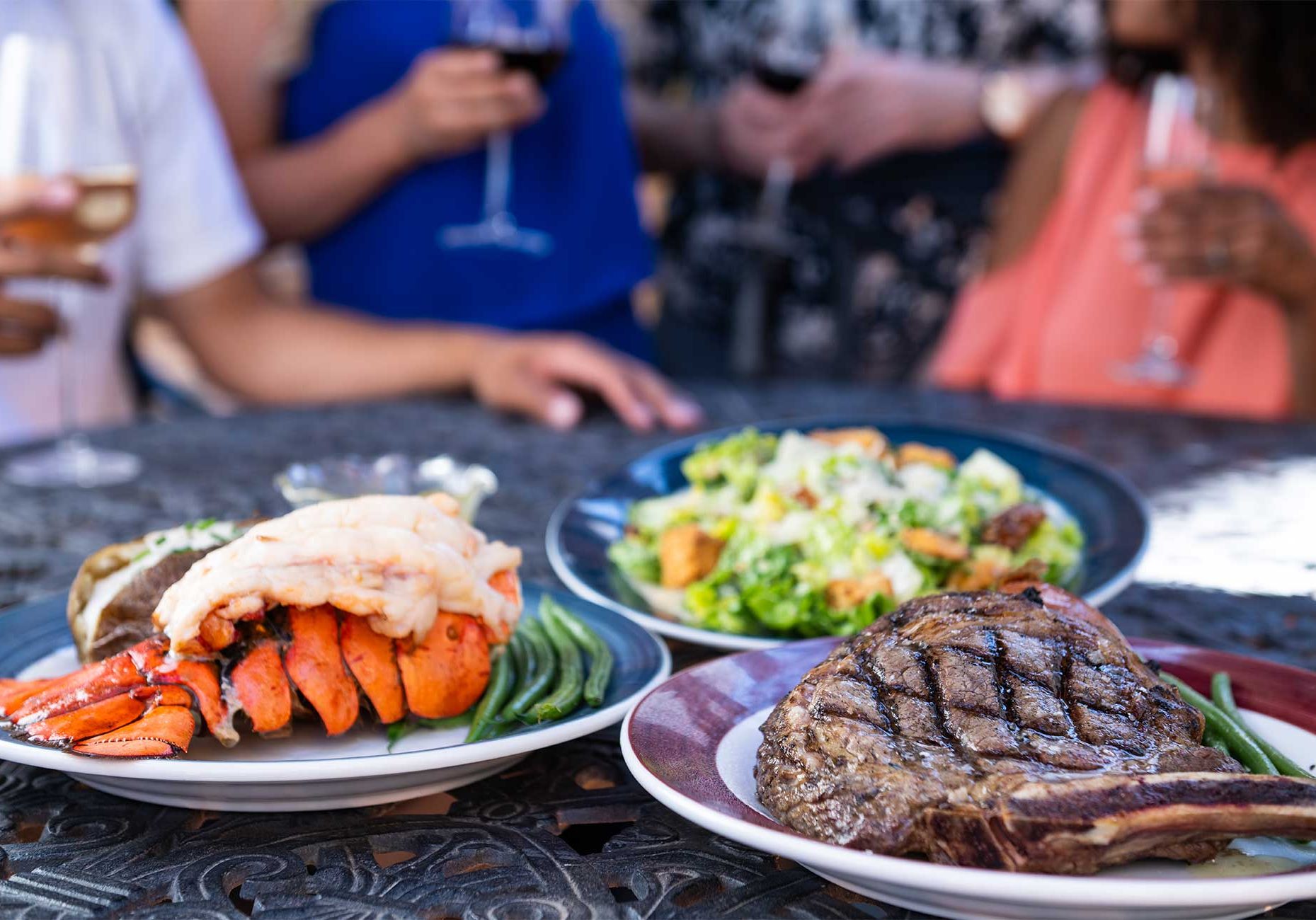 Places to Eat
Looking for a superb dining experience? We have options from fine dining to quick bites that'll surely curb your appetite. Our heavy hitter, Chinook Steak, Seafood and Pasta has become a favorite among patrons, with mouthwatering dishes that'll have you coming back for more.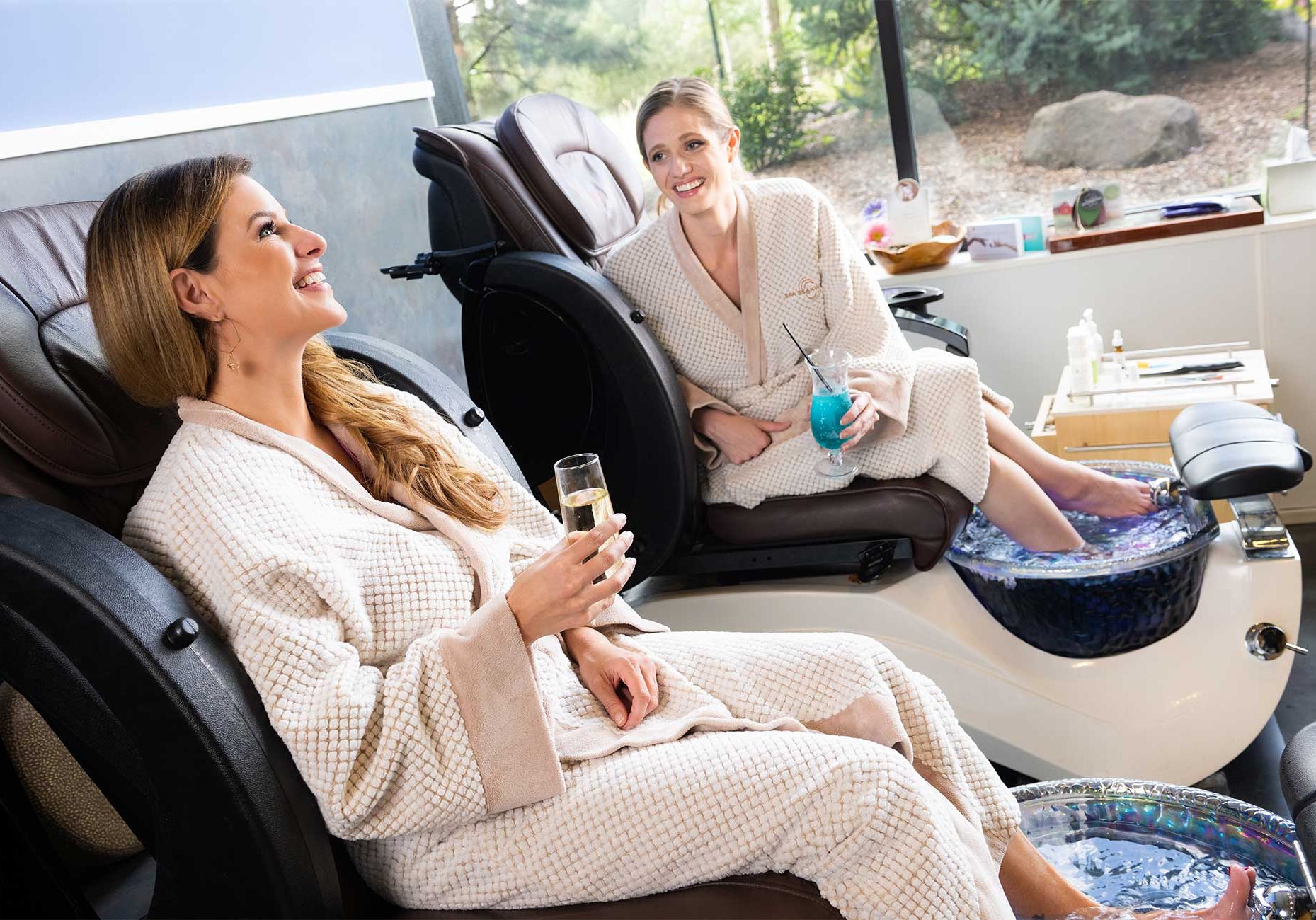 Places to Relax
Spa Ssakwa'q'n is one of the largest spas in the Inland Northwest. As soon as you step into this soothing space of stone, cedar, and natural light, you'll feel a wave of relaxation. Loosen your muscles and tension with a massage, treat your skin to a body treatment or facial, prepare for a night out with a manicure and pedicure, or choose from one of our several packages. Prior to, or after your service, enjoy a dip in one of our spa's indoor or outdoor heated jetted pools.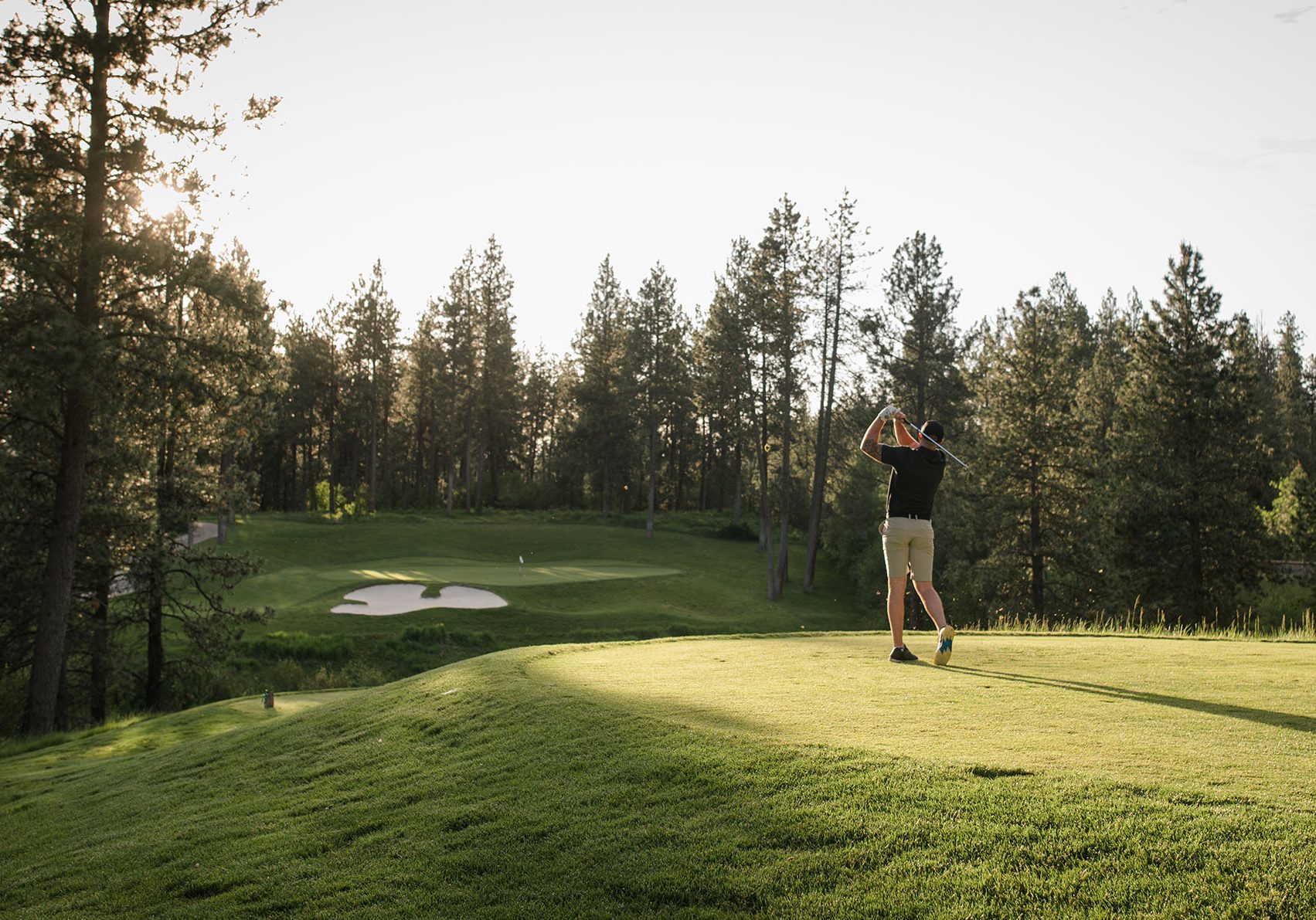 Where to Play Golf
Ever wonder what it's like to play on a championship golf course? Swing by Circling Raven Golf Course and book a tee time. This golfer's haven is challenging, entertaining, and aesthetically pleasing. You'll have 620 acres of space to perfect that swing as you stroll through the beauty of Northern Idaho.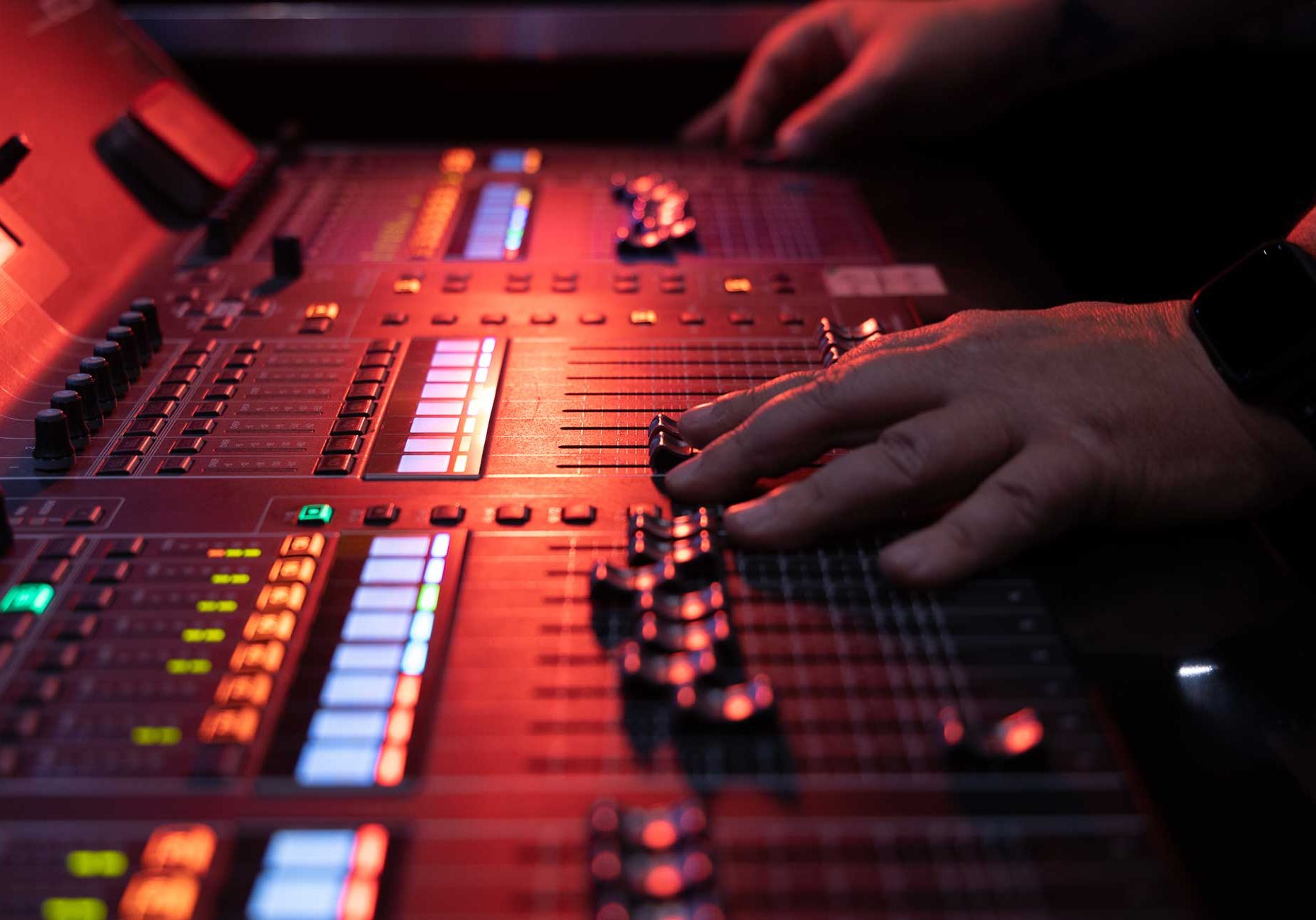 Events & Entertainment
We love lending our space for your next event. Book a wedding, corporate event, banquet, golf tournament, and more. Our full-service and professional staff will help ensure event planning is a breeze as we set up your space just as you envisioned.
Have you been searching for fun? In need of a night out? Coeur d'Alene Casino Resort hosts the hottest entertainment. We've crafted an exciting lineup of entertainers and shows to enjoy throughout the year. Call up your friends and plan for that lively evening you've been yearning for.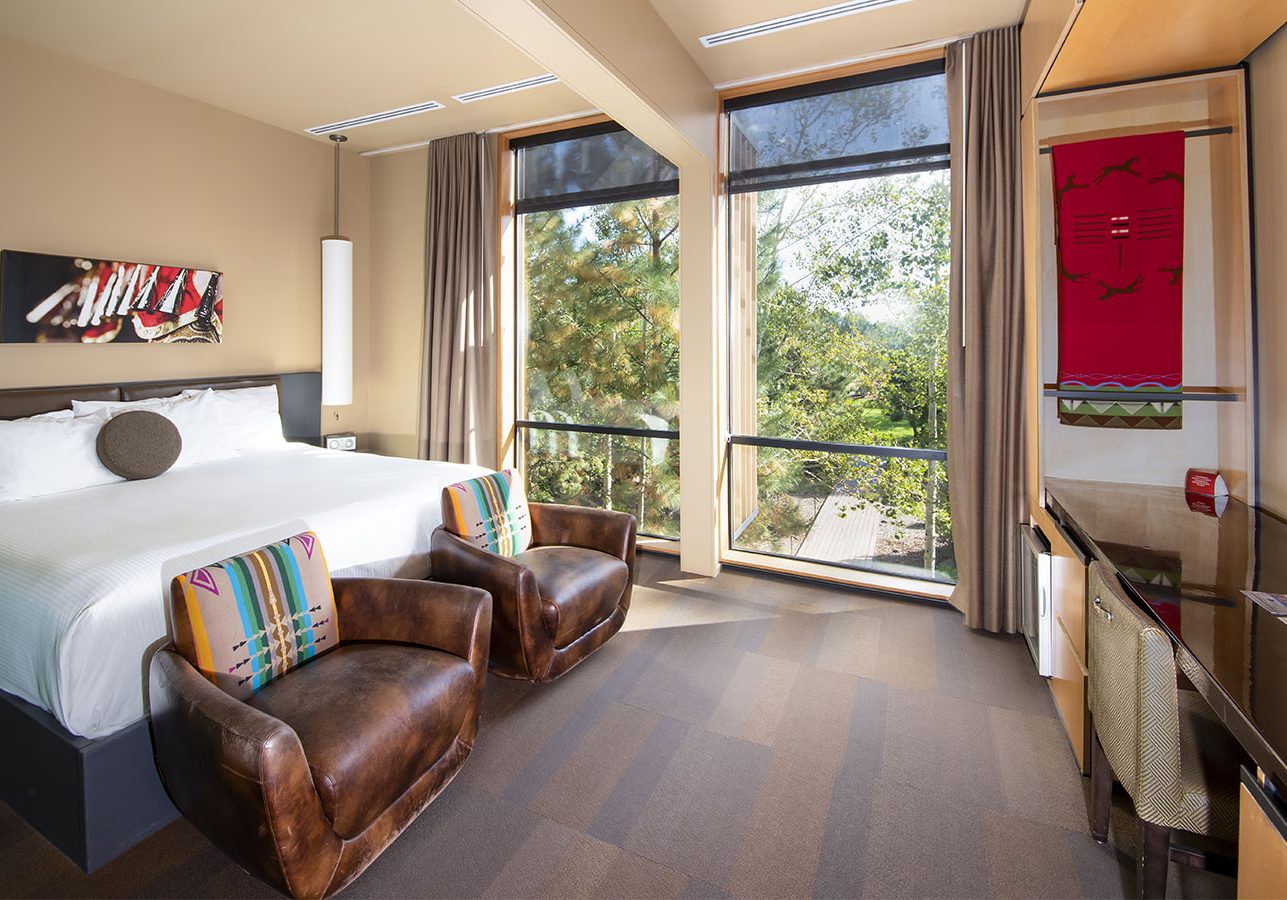 Where To Stay
No matter what you decide to do, know that you have a comfortable place to lay your head after all the fun. Our hotels offer excellent rooms and suites, fit for all preferences. Choose between the Mountain Lodge for a cozy stay or the more modern elegance of the Spa Towers. Plus, you can package a room with one of our other amenities for a true vacation getaway. When looking where to stay near Coeur d'Alene and Spokane, choose Coeur d'Alene Casino Resort Hotel for an all-in-one experience.
Come Visit Us
To help get you here quickly and easily, we've listed step-by-step driving directions below from Spokane, Coeur d'Alene, or Lewiston areas. You can also find us with ease using the interactive Google map to see our exact location.
From Spokane, Washington
From I 90, take Pines Exit. Follow Pines south becoming Highway 27 for 15 miles. Turn left into Rockford. Continue through Rockford to Highway 278. Highway 278 becomes Highway 58. Continue for three miles. The Coeur d'Alene Casino Resort Hotel is on the left-hand side just past the US 95 junction.
From Coeur d'Alene, Idaho
Take US 95 exit 12 toward Plummer/Moscow. Head south on US 95 for 25 miles. Take the Highway 58 exit. Turn right onto Highway 58. The Coeur d'Alene Casino Resort Hotel is on the left-hand side.
From Lewiston, Idaho
Head north on US 95 towards Moscow/Coeur d'Alene. Take Highway 58 exit. Turn right onto Highway 58.  The Coeur d'Alene Casino Resort Hotel is on the left-hand side.
PHYSICAL ADDRESS
37914 South Nukwalqw
Worley, Idaho 83876