Circling Raven Golf Club's Pro Shop has everything a golfer dreams of. Shop for an array of quality golf products for men, women and children of all skill levels, including equipment, apparel, accessories, unique gifts, home decor and more. Whether you need a great golf gift for yourself or something for the avid golfers in your life, you'll find it at Circling Raven Golf Club. Conveniently shop for golf gear online or stop in at our beautifully designed pro shop.
The Best Golf Gifts
We've created a helpful list of great golf gift ideas for any budget, so you can simplify your shopping. Find the best golf products for gifting, from essential golf accessories like tees and ball markers, to equipment, to fashionable golf clothing and more. There's something for everyone on your list.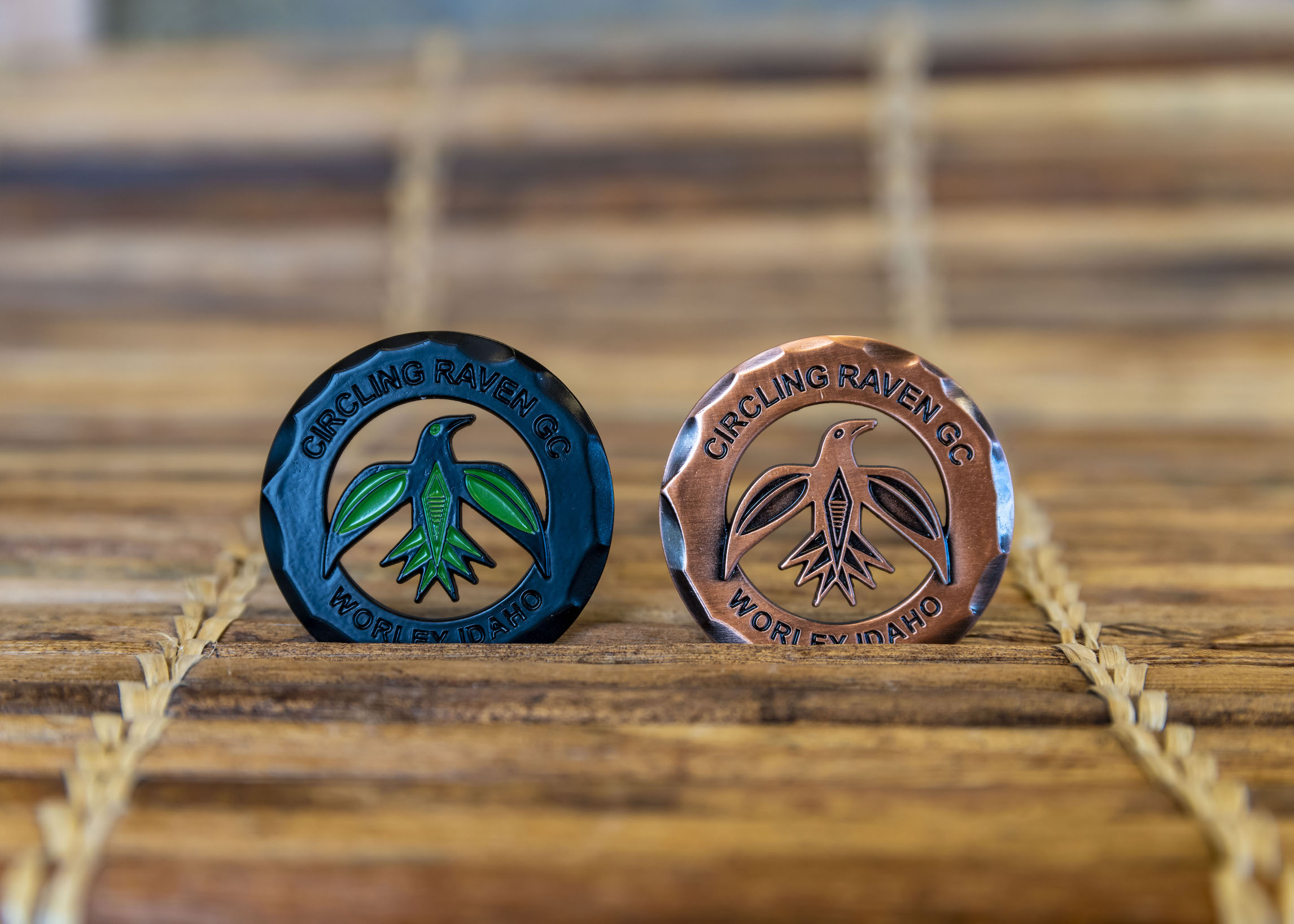 Golf Accessories
Golf accessories are the perfect affordable gift option. Any golfer would appreciate new ball markers, bag tags, tees or divot tools. Or, outfit whoever is on your gift list with a fashionable new hat or pair of gloves. You can find all the best accessories and golf gear online and in our Pro Shop.
Equipment & Apparel
Nothing makes your next round of golf more enjoyable than having new, quality equipment. Shop for a set of clubs or a specific single club. A fresh set of golf balls or a new bag for carrying everything around the course makes for excellent golf gift ideas. Our golf apparel is perfect for keeping yourself or any golfer comfortable, no matter the conditions. Choose from top brands like Callaway, Titleist, Under Armour, Original Penguin, Straight Down, New Balance, Columbia, Travis Mathew, Nike, prAna, Oakley and more! Whatever you need, our pro shop has it all.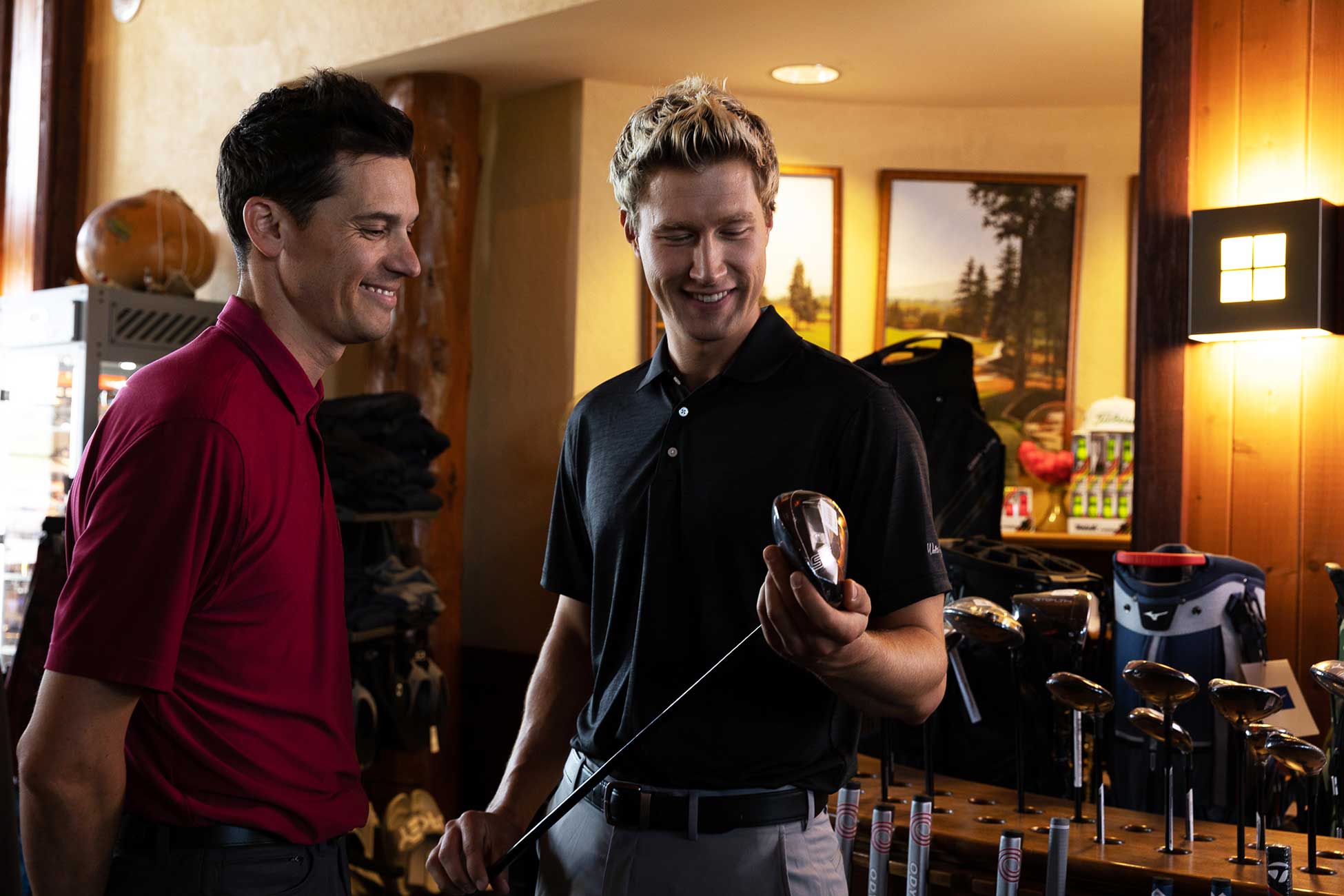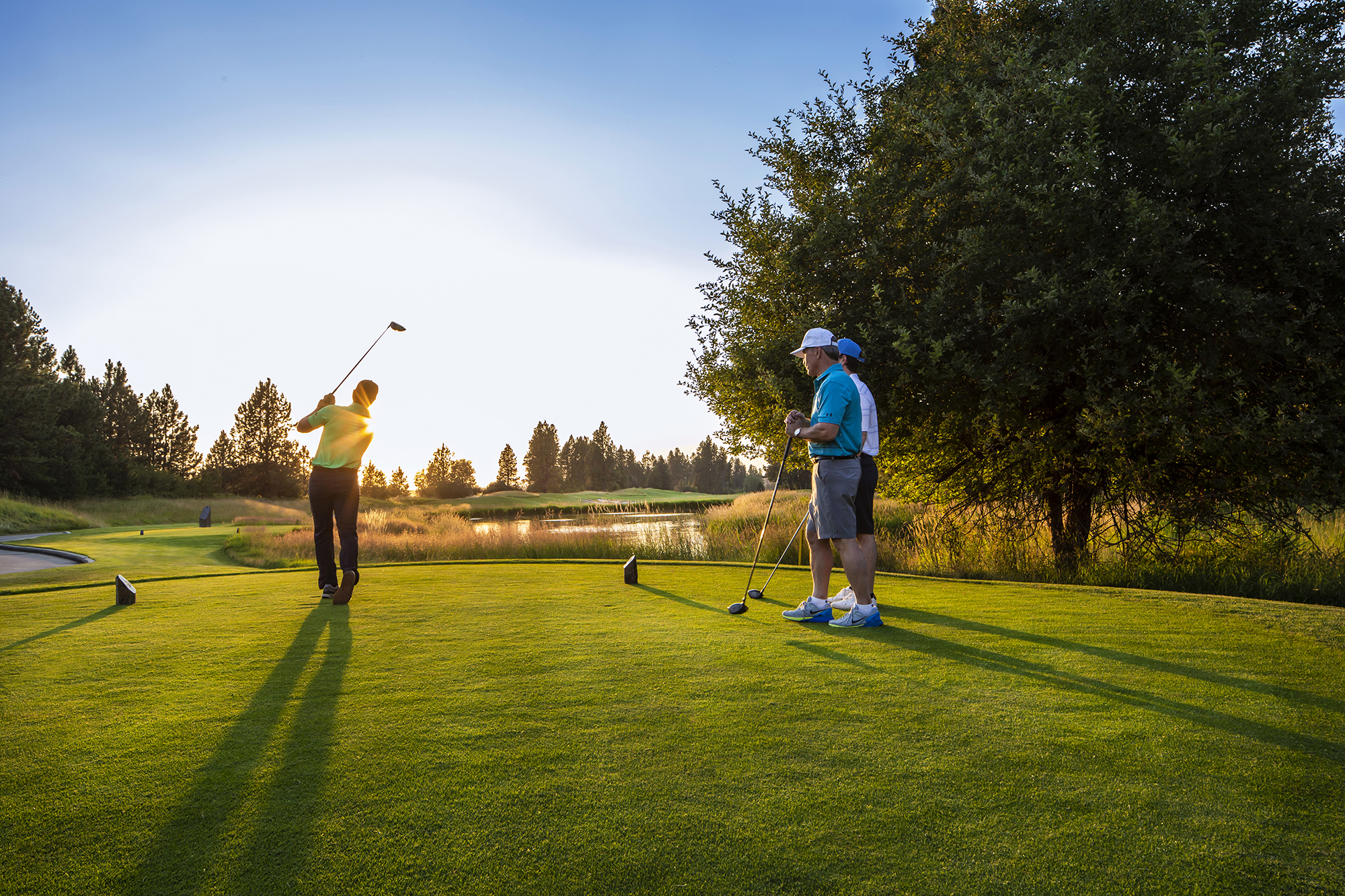 Golf Lessons
For another thoughtful golf gift idea, consider private lessons. They're perfect for those looking to advance their game or learn how to play. Our professionals at Circling Raven Golf Club are experienced with instructing beginner and advanced golfers with whatever skill they're working on. A gift of golf lessons will make any golf enthusiast smile.
Gift Cards
Gift cards for Circling Raven Golf Club also make for a great golf gift. A gift card allows anyone to pick out whatever golf products they need or can even be used to book a tee time. It's an easy gift option to purchase conveniently from our online store or in person at the Pro Shop.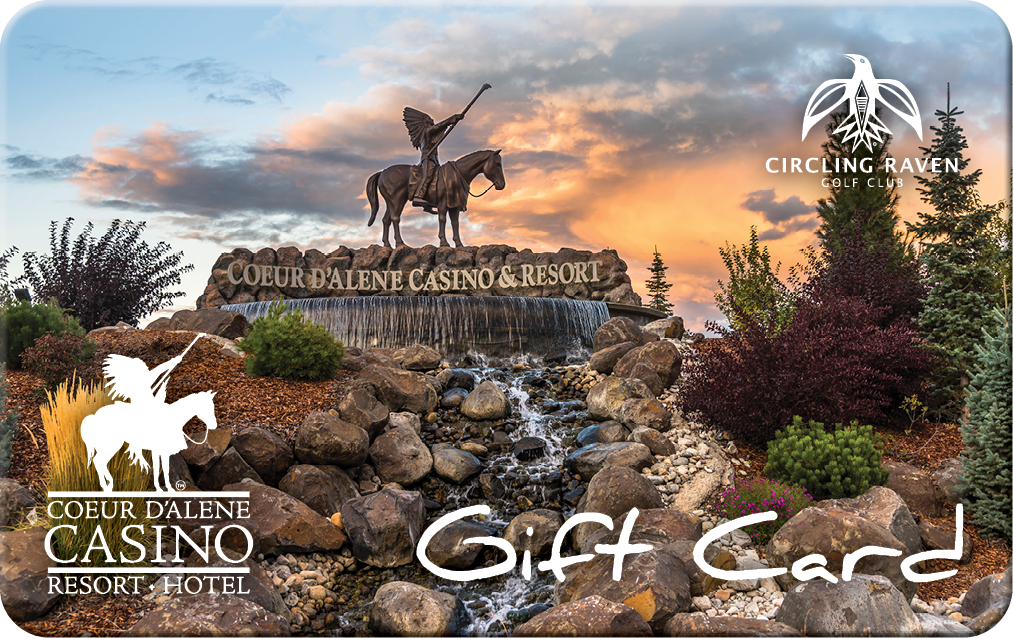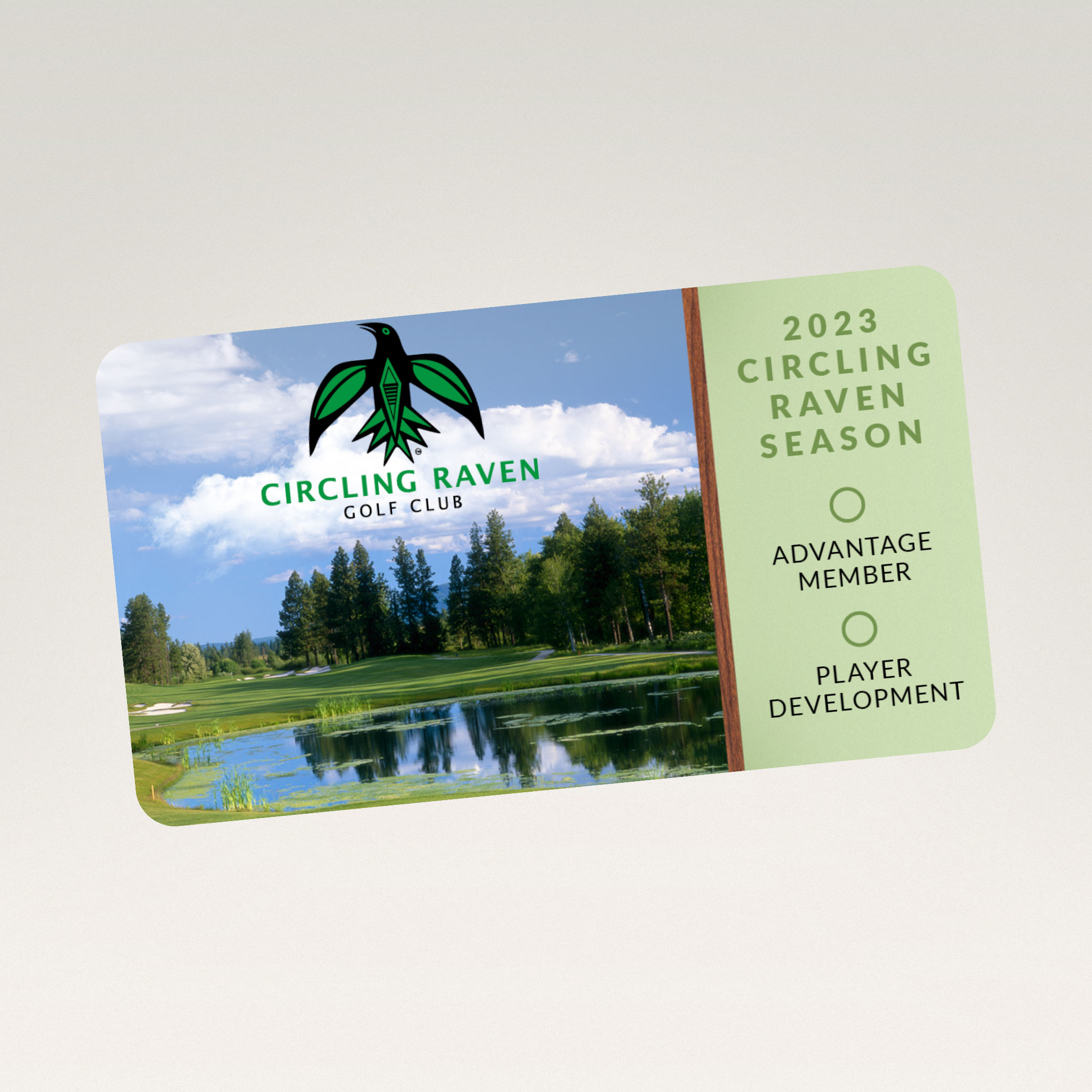 Golf Memberships
Shopping for a golfer who has it all? A membership card is essential for any avid golfer. It's a great way to obtain perks, exclusive benefits, discounts and more at Circling Raven Golf Club. Purchasing a Circling Raven Player Development Card, Advantage Member Card or both in a bundle is convenient and easy when you visit our online store.
Gear, Products & More!
Circling Raven Golf Club's Pro Shop and online store makes it easy to get everything you need for the course. Plus, there's a variety of options for golf gifts. You can shop conveniently from the comfort of your home or explore all our Pro Shop has to offer for access to a full range of gear. Plus, you'll know you're purchasing high-quality golf products any enthusiast will appreciate for their next game of golf. Circling Raven Golf Club is a one-stop shop for the best golf gifts.
Golf Rewards Program
Save up to 30% when you join our Rewards Program!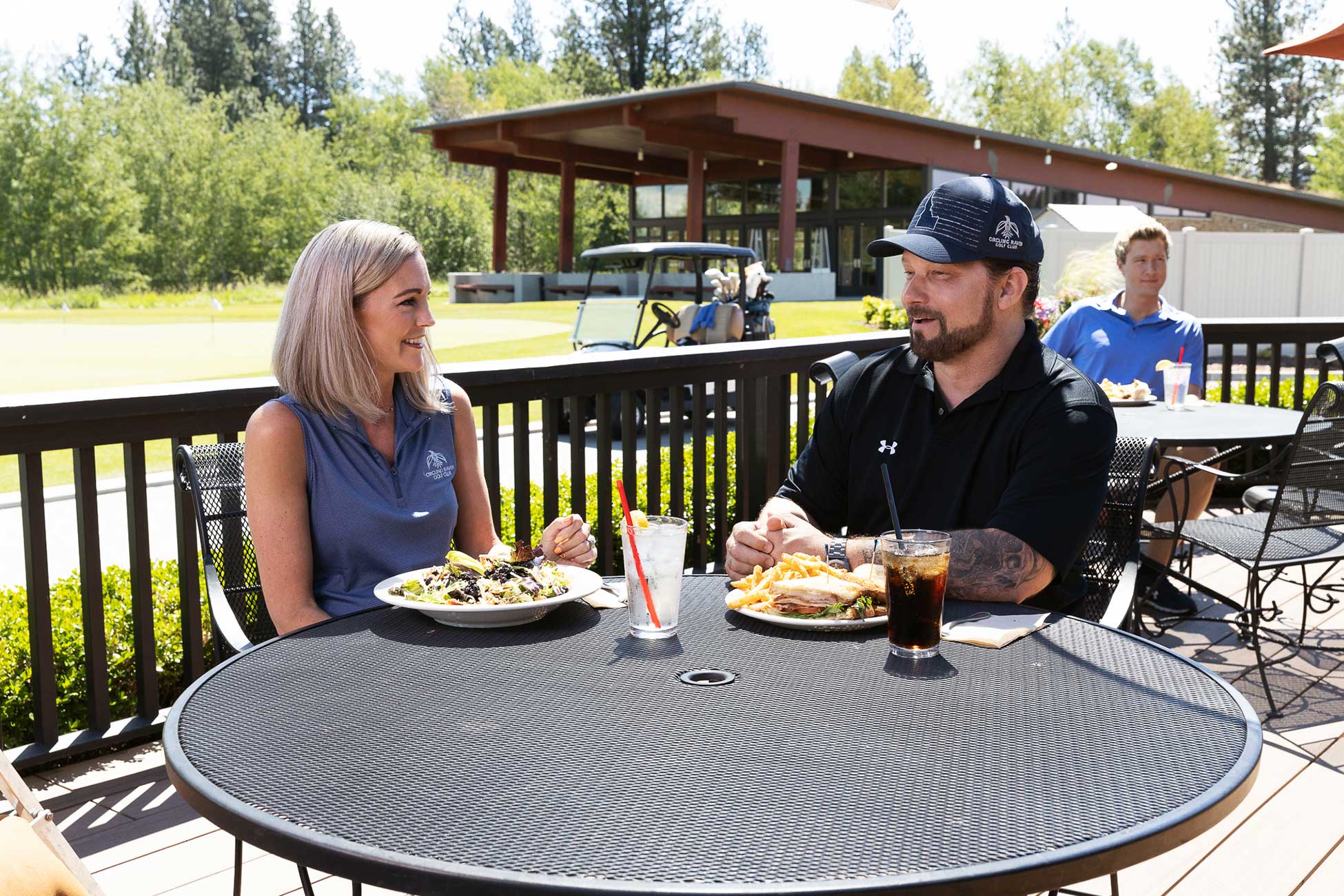 Get a Bite to Eat at the
Twisted Earth Grill
Twisted Earth, located inside the Circling Raven Pro Shop, offers an array of casual dining options. With a spacious deck, gorgeous views of the golf course and excellent service, it's perfect for enjoying the outdoors while enjoying a refreshing drink and meal with friends. Open daily during golf season from late spring to early fall.
What People are Saying About Circling Raven Golf Club
Keep up-to-date with golf happenings!
Want to stay up-to-date?  Join our newsletter to receive the latest goings on at Circling Raven Golf Club and Circling Raven Pro Shop.
Still Have Questions?
Frequently Asked Golf Questions
Yes! Coeur d'Alene Casino Resort Hotel gift cards can be used at Circling Raven Golf Club, as well as many other amenities at our resort. Gift cards may be purchased at our Pro Shop or online HERE.
Cancellations or reductions must be made at least 7 days in advance. Cancellations or reductions made within the 7-day window will be charged to the card used to reserve the tee time.
For group reservations (20 or more), the deposit payment and due dates are detailed in the group contract. Contact your group coordinator for questions or concerns.
Golf attire is required. No jeans, tee shirts, or men's tank tops.
Rain checks will only be issued if play is deemed potentially harmful to players or the course by staff. Inclement weather (rain, cold, etc.) that does not close the course, as determined by staff, will not constitute refunds or rain checks.
All players must use our GPS-equipped golf carts (included with rate). No private power or push carts are allowed.
Open Monday Through Saturday
During the off season, the Circling Raven Pro Shop is open Monday thru Saturday from 9 am to 4 pm.
Casino Pop-Up Pro Shop open Tuesday thru Saturday from 10 am to 8 pm. Located in the Casino Skycatcher.
Closed for the 2023 Season
 Look forward to seeing you in the 2024 Season! Be sure to Sign-up for our newsletter for more information!
Follow Circling Raven Golf Course on Social
Revel in the beauty of our premier resort, golf course, world-class spa, luxury accommodations, award-winning cuisine & hottest casino games.